Dancing & Singing with the King™
offers fun for Dancers of all ages and levels!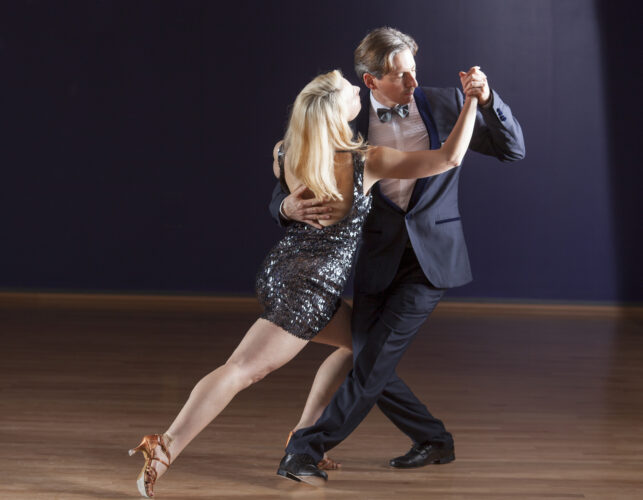 We are excited you are coming to Tupelo for Dancing With The King™! Please click on the Registration link above and complete the form to join us. The best value is one of the all inclusive weekend packages. Select the entire package which includes two parties with dinner, workshops with Jim or Jenell Maranto, watching the Show Dance Competition on Saturday afternoon and all the competition entries that fit your age and dance level for our Sunday competition along with lunch on Sunday. Not interested in competing? Choose our Friday / Saturday package for everything  except the Sunday competition entries. Rather come for just the Ballroom Competition on Sunday, select the Sunday only package. Competition entries need to be received by September 30th.
Show Dance Routine Competitions will be held Saturday afternoon. Competitors dance to an Elvis™ tune. Remixes are allowed but Elvis™ must be the primary vocalist. Total routine cannot exceed 2 minutes, 45 seconds. Show Dance Routine Music must be emailed to pryor.benjamin7@gmail.com by October 10th.

The amazing hairstylist, Liz Gunter, will be available for all dancers!
Call to schedule your appointment today! 662.542.9900
$45 Hair | $45 Makeup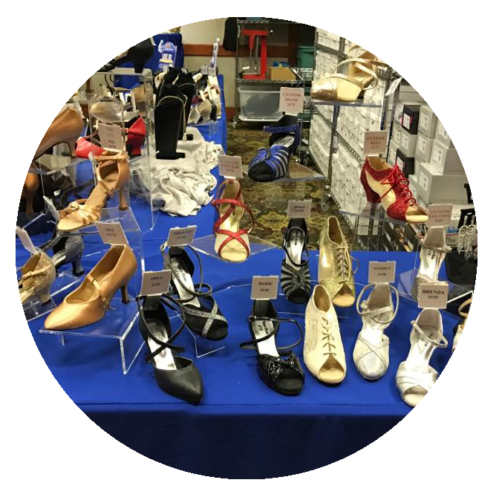 Dance Shoes of Tennessee will be at Dancing With The King™ with their wide range of inventory ready for you to find the perfect pair of dance shoes for you! You can even call John or Patsy Wilson before the event so they know what you would like them to bring. Their number is (615) 708-4666 or visit their website at danceshoesoftennessee.com.

Elvis Presley™ Tunes by Dance Style
Elvis™ recorded over 700 songs and there are hundreds of remixes. For the competition, any song where Elvis™ is singing can be used.
Our official DJ, Matt Thomson has sorted some of these songs by dance style. This list is not all encompassing but can be a good starting point.