April 6 – 8, 2018
Dancing With The King™ 
Dancing With The King™ is an annual event that celebrates the legacy and music of Elvis Presley™. If you love Elvis™ and his music you won't want to miss this fun weekend!
Elvis™ Fan Package
This convenient plan grants you admission to all the events of the weekend for one low price – just $99 per person! Read more or scroll to the bottom to purchase your tickets now!

Behind Elvis
'™

 Birthplace Exclusive Tour

Come to Tupelo for the weekend and experience Elvis'™ Tupelo. This personal behind-the-scenes tour, designed by Tupelo's Elvis™ Historian Roy Turner, will include opportunities to hear from people who grew up with Elvis™ and will tell stories from his childhood. You will walk where Elvis™ walked. See what we mean in the video below:
Sock Hop Party
Pull out your favorite 50s or 60s gear and join us for an evening of live 50s and 60s music provided by the Legend of the Blue. See local celebrities perform dance routines to their favorite Elvis™ tunes and even join in the dancing with fun options like the stroll.
Dancing With The King™ Amateur & Pro-Am Show Dance Competition
See amateur ballroom dancers show off their skills with their amateur or professional partners. Each one will perform the routine they've  choreographed to their favorite Elvis™ song!
Dancing With The King™ Gala & Professional Show Dance Competition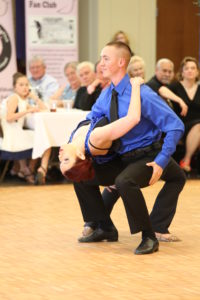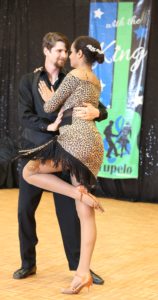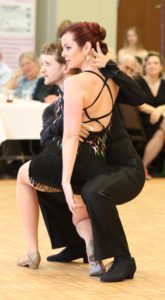 Admission to the Saturday evening Dancing With The King™ Dinner Dance Gala featuring the music of Elvis™ and a professional show dance competition where dancers will be demonstrating their moves to the Elvis™ song of their choice. With great scholarship prizes on the line, you can bet that you'll see their very best moves!!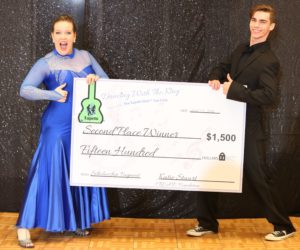 Sunday Ballroom Competition
You are welcome to observe the traditional ballroom dance competition on Sunday – just like you've seen in the movies!!